Welcome to St John's Church in Tenby
The church has resumed worship, other activities are still suspended.  We meet each Sunday of the month.at 11.00am for 45 minutes, doors open at 10:45. As part of our Covid precautions we are asking people to text 07530 668501 before arriving to ensure we have sufficient seating.  Please do not attend if you are unwell with Covid-19 symptoms or have been asked to self isolate by track and trace.  On arrival you will be invited to cleanse hands, wear a mask and keep 2m apart and give your contact details.
It will be lovely to see you.

Join our circuit activities online at swwalesmethodists.org.uk
Join our on-line coffee morning 10-12 every Wednesday : Click on this link
By Phone 0203 481 5237 and follow the instructions. You will be charged by your phone company for the cost of a national call. Or via the Zoom App
Zoom Meeting ID: 327 283 5805 
Password: 547304

We are a United Reformed and Methodist Church. Our minister is the  Reverend Stella Hayton and we are part of the South Pembrokeshire Pastorate which in addition to St Johns includes Tabernacle Pembroke and Chapels at Reynalton and Templeton. Stella joined us in late July 2018 and was formally Inducted at a special service on 1st September 2018. We are also pleased that her husband, John, a non-stipendiary minister, is part of the ministry team.

In 2018 we celebrated 150 years of Christian Witness in our church. A number of special events were held including a revival of our Daffodil Festival over the St Davids day week. In May we had an Exhibition showing the History of the church then from end of July through to third week of August we hosted a display of the Knitted Bible. The year ended with our extensive and original Christmas Tree Festival and a marvelous performance of Handel's Messiah with a made up choir and orchestra.  
We have a lovely and bustling Church, and we enjoy our strong involvement in the small community of Tenby. Through the summer months we host concerts by various choirs and performers. We have a large church hall where Art and Craft Groups meet and occasional exhibitions are held. In March 2020 our 140 year old pipe organ received a major clean and refurbishment, it is in use most Sundays subject to the availability of organists. As an alternative we have a small music group who play for the service.
St Johns makes an excellent venue for weddings and baptisms. We love seeing new people enjoying our church and letting this special place become a memorable part of your celebrations. Please get in touch to find out more about arranging an event at St Johns.
To find out what is going on read our newsletter or come join us. On certain Mondays between 2pm and 4pm our craft group meet in the hall for a chat and work on various crafts, suitably distanced apart of course.
We look forward to meeting you.
Read Our Newsletter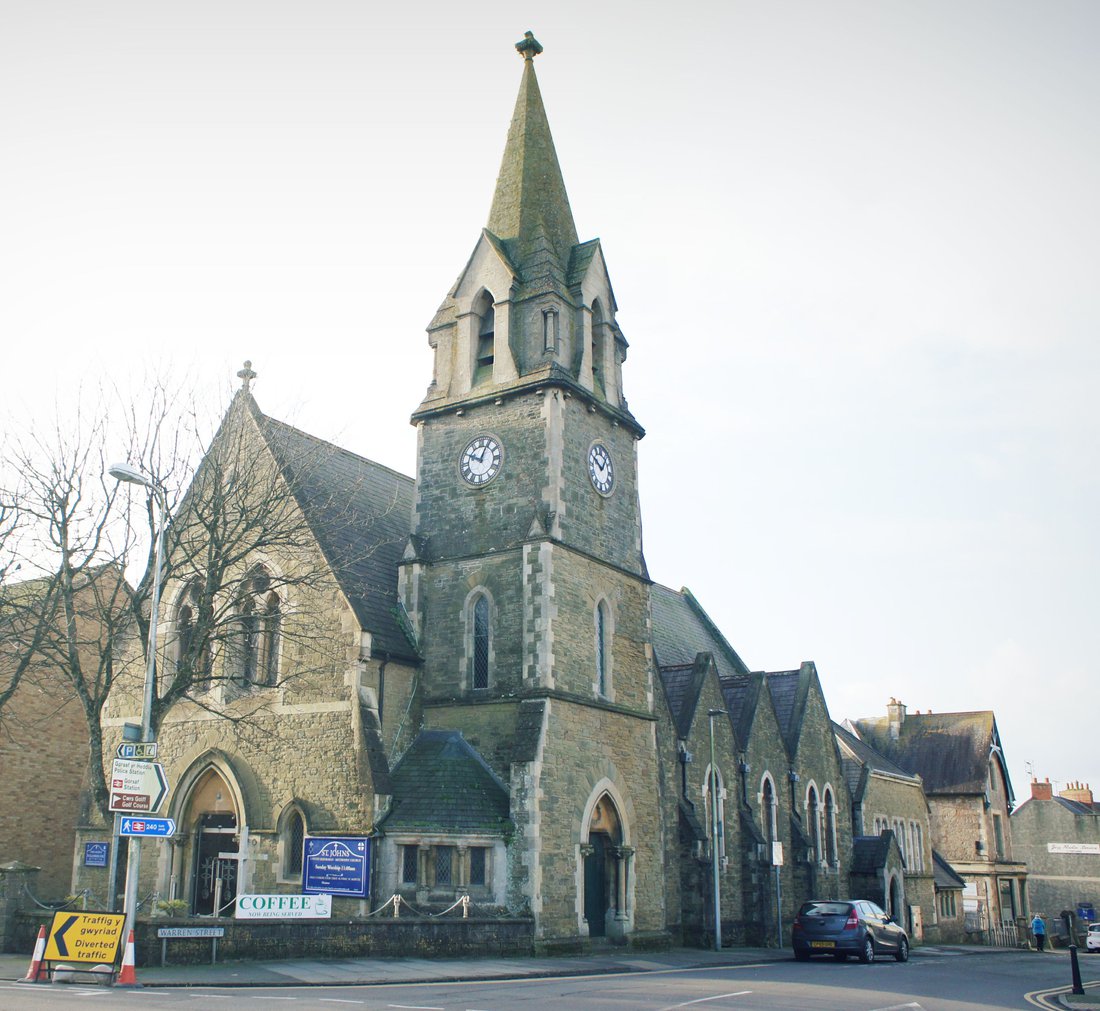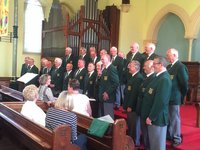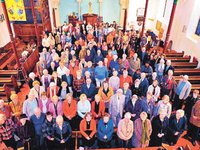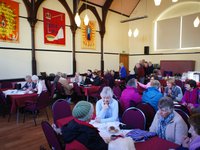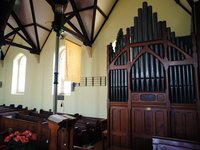 You, O God, make the dawn and sunset shout for joy. - psalm 66:8b
Gallery
St Johns sits in the heart of Tenby and has a rich history, it remains a central part of the community and is enjoyed by locals and the many people visiting our iconic town. 
The Church congregation began in around 1818. In 1822 the Tabernacle Church was opened on Lower Frog Street. This building was outgrown by the church congregation and a new church building was built in 1867 that we now recognise as St Johns.
St Johns was designed to suit the needs of the congregation at the time; it provided a sanctuary for the proclamation of the gospel to the community in worship and music. 
This spirit continues to the present day and visitors to the church will find a place of reflection and calm alongside an exciting schedule of social events, concerts and arts exhibitions. 

To find out more about the history of St Johns go to our history section or come along to one of our events.
Contact
We would love to hear from you.  If you would like further information or to arrange weddings, baptisms and funerals please contact our secretary using the details below. For general URC matters contact the Synod office on 029 2019 5728.
Warren Street, Tenby, Pembrokeshire, SA70 7JT
01646 685666