Welcome to St John's Church in Tenby
DUE TO CURRENT PREVALENCE OF COVID-19 IN THE COMMUNITY THE CHURCH BUILDING HAS YET REOPENED.  WE WILL REOPEN SAFELY WHEN WE CAN.  PLEASE CHECK HERE FOR UPDATES.

May the LORD bless you and protect you.
May the LORD smile on you and be gracious to you.
May the LORD show you his favour and give you his peace.

During Lockdown read our Thoughts for the week 26/7/2020

or join our circuit activities online at swwalesmethodists.org.uk
St Johns Church, set on the beautiful coast of South Pembrokeshire, welcomes you to worship and witness. We enjoy meeting visitors from all over the world. Services are held every Sunday at 11.00am with Holy communion celebrated monthly, usually of the first Sunday . On special days such as Remembrance and Christmas times may vary please check our calendar.

We are a United Reformed and Methodist Church. We are pleased to welcome the Reverend Stella Hayton to our Pastorate which in addition to St Johns includes Tabernacle Pembroke and Chapels at Reynalton and Templeton. Stella arrived in late July and was formally Inducted at a special service on 1st September 2018. 
In 2018 we celebrated 150 years of Christian Witness in our church. A number of special events were held including a revival of our Daffodil Festival over the St Davids day week. In May we had an Exhibition showing the History of the church then from end of July through to third week of August we hosted a display of the Knitted Bible. The year ended with our extensive and original Christmas Tree Festival and a marvelous performance of Handel's Messiah with a made up choir and orchestra.  
We have a lovely and bustling Church, and we enjoy our strong involvement in the small community of Tenby. Through the summer months we host concerts by various choirs and performers. We have a large church hall where Art and Craft Groups meet and occasional exhibitions are held. In March 2020 our 140 year old pipe organ received a major clean and refurbishment, it is in use most Sundays subject to the availability of organists. As an alternative we have a small music group who play for the service.
St Johns makes an excellent venue for weddings and baptisms. We love seeing new people enjoying our church and letting this special place become a memorable part of your celebrations. Please get in touch to find out more about arranging an event at St Johns.
To find out what is going on read our newsletter or come join us. On Wednesdays between 10am and noon, we are open for coffee in the hall and usually sell welsh cakes hot off the griddle.
We look forward to meeting you.
Read Our Newsletter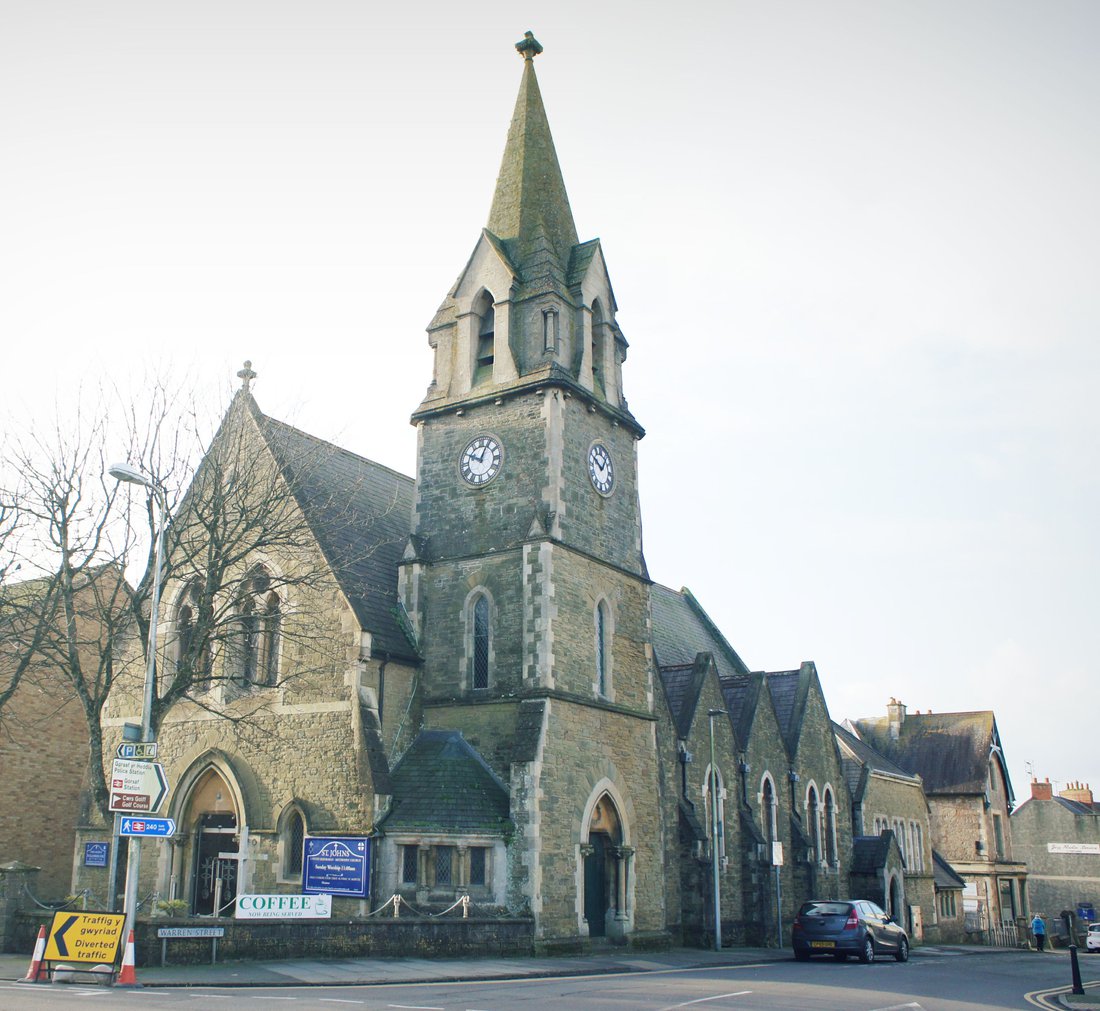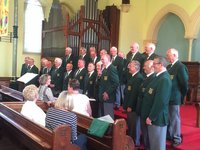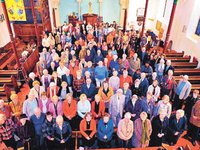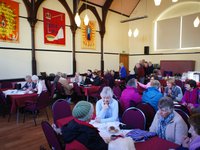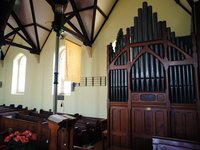 You, O God, make the dawn and sunset shout for joy. - psalm 66:8b
Gallery
St Johns sits in the heart of Tenby and has a rich history, it remains a central part of the community and is enjoyed by locals and the many people visiting our iconic town. 
The Church congregation began in around 1818. In 1822 the Tabernacle Church was opened on Lower Frog Street. This building was outgrown by the church congregation and a new church building was built in 1867 that we now recognise as St Johns.
St Johns was designed to suit the needs of the congregation at the time; it provided a sanctuary for the proclamation of the gospel to the community in worship and music. 
This spirit continues to the present day and visitors to the church will find a place of reflection and calm alongside an exciting schedule of social events, concerts and arts exhibitions. 

To find out more about the history of St Johns go to our history section or come along to one of our events.
Contact
We would love to hear from you.  If you would like further information or to arrange weddings, baptisms and funerals please contact our secretary using the details below. For general URC matters contact the Synod office on 029 2019 5728.
Warren Street, Tenby, Pembrokeshire, SA70 7JT
01646 685666