Welcome to St John's Church in Tenby
We are a United Reformed and Methodist Church. Our minister is the Reverend Stella Hayton and we are part of the South Pembrokeshire Pastorate which includes Tabernacle Pembroke and Chapels at Reynalton and Templeton. Stella joined us in late July 2018 and was formally Inducted at a special service on 1st September 2018. We are also pleased that her husband, John, a non-stipendiary minister, is part of the ministry team.
We meet for worship each Sunday at 11.00am for 45 minutes, doors open at 10:45. And hold a faith discussion group duirng the year. Please do not attend if you are unwell with Covid-19 symptoms. 

Every Wednesday 10 to 12 - coffee mornimng.  We sell homemade welsh cakes and serve tea and coffee and have a stall selling all sorts.   Please come along for a cake, a chat or a browse.

On Mondays between 2pm and 4pm our craft group meet in the hall for a chat and work on various crafts.
It will be lovely to see you.
Our on-line activities can be found at  swwalesmethodists.org.uk and include a mid-week bible study and a Sunday evening service zoom service at 6:00pm.

If you would like to help in any way please get in touch.
In 2018 we celebrated 150 years of Christian Witness in our church. A number of special events were held including a revival of our Daffodil Festival over the St Davids day week. In May we had an Exhibition showing the History of the church then from end of July through to third week of August we hosted a display of the Knitted Bible. The year ended with our extensive and original Christmas Tree Festival and a marvelous performance of Handel's Messiah with a made up choir and orchestra.  
We have a lovely and bustling Church, and we enjoy our strong involvement in the community of Tenby. Through the summer months we usually host concerts by various choirs and performers. We have a large church hall where Art and Craft Groups meet and occasional exhibitions are held.
St Johns makes an excellent venue for weddings and baptisms. We love seeing new people enjoying our church, sharing stories and letting this special place become a memorable part of your celebrations. Please get in touch to find out more about arranging an event at St Johns.
To find out what is going on read our newsletter or come join us.

We look forward to meeting you.
Read Our Newsletter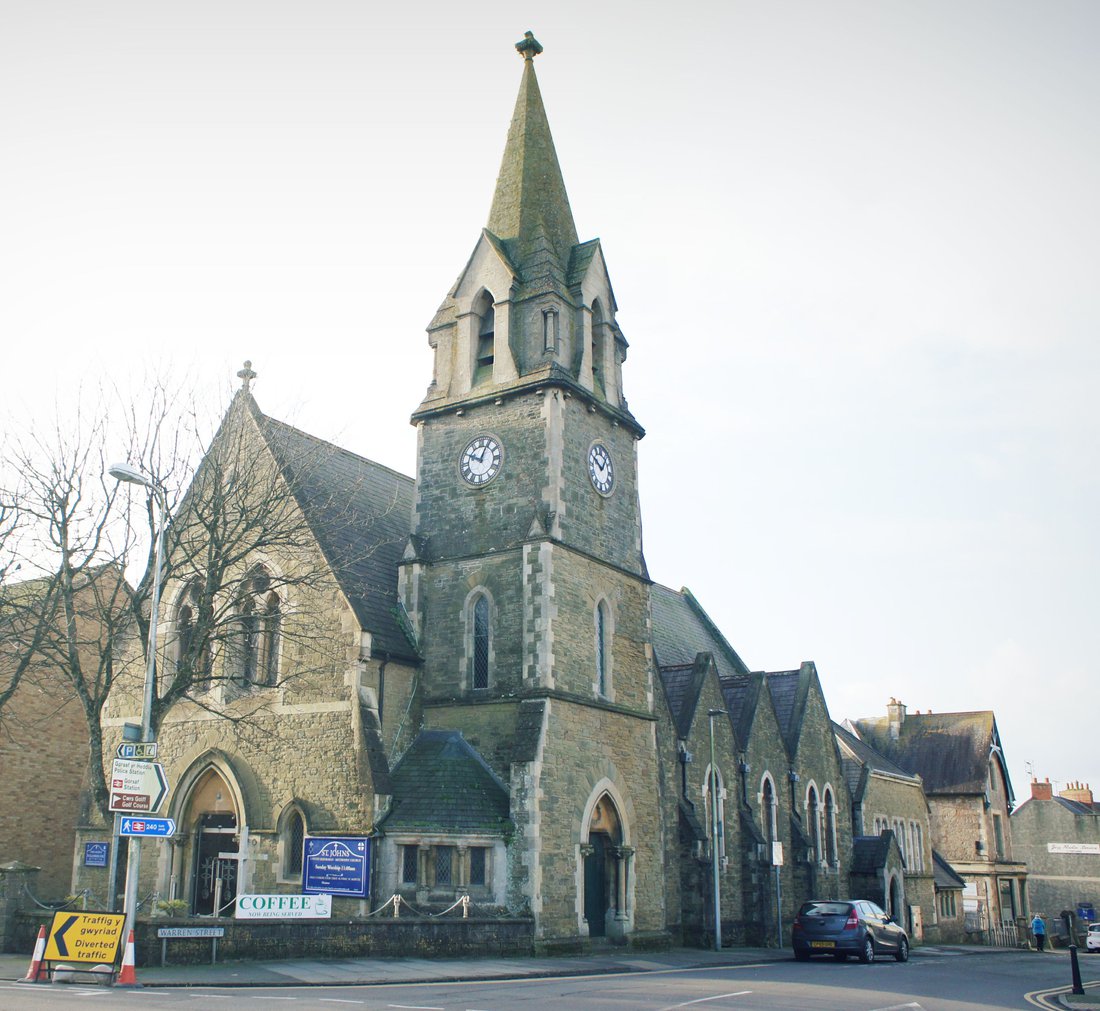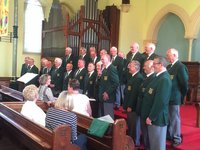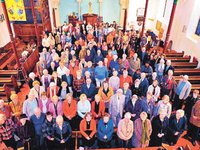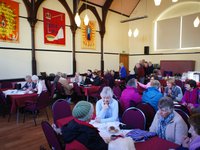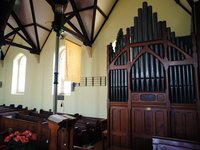 Join us at St Johns: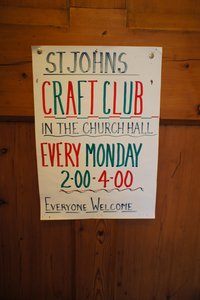 Craft Group
2 p.m.
Craft club meets 2pm to 4pm on Monday afternoons (except Bank Holidays).  Why not join in?


Coffee Morning
10 a.m.
Welsh Cake Wednesdays and Coffee Morning - a time to relax, chat and listen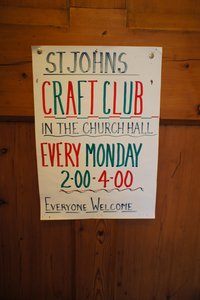 Craft Group
2 p.m.
Craft club meets 2pm to 4pm on Monday afternoons (except Bank Holidays).  Why not join in?

Calendar
You, O God, make the dawn and sunset shout for joy. - psalm 66:8b
Gallery
St Johns sits in the heart of Tenby and has a rich history, it remains a central part of the community and is enjoyed by locals and the many people visiting our iconic town. 
The Church congregation began in around 1818. In 1822 the Tabernacle Church was opened on Lower Frog Street. This building was outgrown by the church congregation and a new church building was built in 1867 that we now recognise as St Johns.
St Johns was designed to suit the needs of the congregation at the time; it provided a sanctuary for the proclamation of the gospel to the community in worship and music. 
This spirit continues to the present day and visitors to the church will find a place of reflection and calm alongside an exciting schedule of social events, concerts and arts exhibitions. 

To find out more about the history of St Johns go to our history section or come along to one of our events.
Contact Us
We would love to hear from you, please get in touch. 
St John's, Warren St, Tenby SA70 7TJ
01834 843971